Beijing Noodle opens with traditional Chinese recipes: 'What real Chinese food is'
Married couple Tianxi "Dennis" Zhang and Yirong Sun are on a mission to bring traditional Chinese cooking to Fort Collins.
They recently opened Beijing Noodle out of the former Souza's BBQ space at 1005 Stuart St., in the Spring Creek Plaza.
Beijing Noodle opens with traditional Chinese recipes: 'What real Chinese food is'
The menu is devoid of the Americanized staples you find at many Chinese restaurants, like chow mein, sweet and sour chicken, Mongolian beef and General Tso's chicken.
"We want to show people what real Chinese food is," said Zhang, who was born in southern China. "Many places here use too much sugar. It's just not food you find in China."
Instead, the restaurant offering both dine-in and takeout serves a number of noodle dishes — the establishment goes through 200 pounds of flour a week to make the noodles from scratch daily.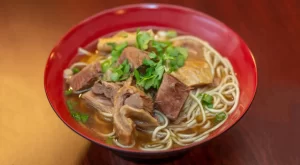 Beef noodle soup from Beijing Noodle in Fort Collins. (Photo: Courtesy of Beijing Noodle)
There are various noodle soups and entrees, like the restaurant's namesake, a pork bean-sauced Beijing noodles. Other Chinese regions influence the menu, including a North China specialty called Henan Gravy noodles and a Central Chinese street food called Wuhan noodles.
The menu also features various stuffed dumplings, Chinese-style pancakes and a Chinese-style hamburger that's made with pork.
Sun, who grew up in Northern China, leads the kitchen.
"She's always enjoyed food and cooking at home," Zhang said. "It's been her dream to run her own restaurant. We have been planning it for about 10 years."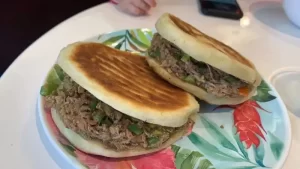 Chinese-style pork hamburgers from Beijing Noodle in Fort Collins. (Photo: Courtesy of Beijing Noodle)
The couple spent several months remodeling the interior of the Souza's space. The barbecue joint that opened in 2009 closed in January 2017.
Beijing Noodle is open from 11 a.m. to 8 p.m. every Monday through Saturday. 
Mon - Sat
11:00 AM - 8:00 PM